Low Cost Franchise Opportunities In South Africa.
Low cost franchise opportunities in South Africa. Most people would consider any entry-level under R100,000 and definitely anything under a R50,000 initial investment to be a low-cost franchise.
An office or location outside of your home should be added to the startup price.
Buying one of these low start-up cost franchise opportunities almost always means you are running a one man operation.
This means that you will have to do almost everything yourself. You will have to market your business services and make the sales.
You have to handle customer service,  the admin, phone calls and still do the job you were hired to do. This can be so time-consuming that there is little time left to make any real significant money.
It takes time to develop any new business, but these low cost franchise opportunities can sometimes be extreme. You can work for months and make nothing or very little.This can be devastating for anyone. The wrong move can literally spell financial disaster for any family or individual.
Low Cost Franchise Opportunities – The Con Artist
Do your due diligence thoroughly before investing in any home based franchise.
This is the domain of the con artists. They run adds that look like this : " Make R70,000 a month working from home in the telecommunications business." When you get there they want a franchise fee for a product you can buy directly from the manufacturing company and cheaper and they have no real franchise model.
Now you have a stock that is to expensive for the market and no system, So, you are dead in the water before you even start. Even worse you have spent what little you have with very little chance of getting your money back.
So, look for recognizable brand names and don't even think of starting until you have legal insurance as back-up when looking at cheap franchises in south africa.
Low Cost Franchise Opportunities – Don't Fall For The Hype
As unemployment numbers soar in South Africa people get desperate and make serious mistakes that cost more than they bargained for.
The key is patience, lots of patience.
Don't fall for the hype, go home after a presentation calm down talk to other people, then make a decision. There are lots of low-cost business opportunities out there for you. Take your time and don't trust anybody!
Work Ethics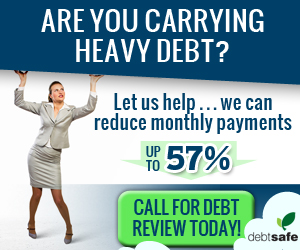 We all want to be our own boss and be in control of our income and time. Work whenever we want, dress the way we like and take time off whenever we want.
Carry on dreaming, that's a great recipe for failure when it comes to low cost franchise opportunities. If you have limited capital then you must use what you have, your energy, your people skills, your hard work and your ability to leveraging people.
Unlike a fast food business, you have to find your own customers, they don't come to you!! Start early, be dressed and ready for work  by 8.00 in the morning.
Low Cost Franchise Opportunities – Go For The Masses.
low cost franchise opportunities – If you have a product that appeals to the masses, great!
Dedicate one day a week to doing one thing and one thing only, you do not do admin make sales or make service calls at all. Spend your whole day looking for customers only.  Build a website run a blog (free) spend money on advertising and join a forum if you have to.
Finding customers is the most important part of your business. If you can't dedicate time to do that at least once a week you will fail, guaranteed.
Do not do business with family or friends pass them on to somebody else take a kick back and you will be happy.
Train yourself to find business somewhere else from the beginning. 90 % of sales people fail because they don't have leads and can't knock on doors. Prospecting and selling is the name of the game here and sales is not for lazy people. If you are lazy or not cut out for sales, then low-cost franchise opportunities are probably not for you.
Low cost franchises –  under R50,000
Home – Low cost franchise opportunities in South Africa.